Back to School Resources
School News
School-Day is an online cashless system for use by parents, teachers and office administrative staff. We are implementing School-Day to minimize the handling of cash
by students, teachers and office staff, to reduce paper, and to streamline office efficiencies.
School-Day can be accessed from any web browser and gives parents real-time, secure access to up-to-date information, and the ability to: ... Continue reading "School-day Online Payment Tool"
Board News
The York Catholic District School Board worked closely with its partners at the Ministry of Education, York Region Public Health, and with Board staff to prepare for the return to school in September. By aligning our practices with their guidance, we are confident our schools will continue to be safe, inclusive places to learn and work throughout the 2022-2023 school year.
Protect and promote Catholic education – Ensure you are registered as a
Catholic Separate School Supporter
Did you know?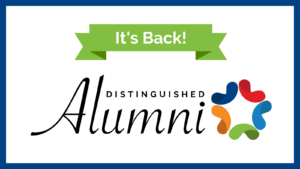 Nominations Open! The YCDSB Board of Trustees is pleased to announce the return of its Distinguished Alumni Awards.